ALL HOYS RENTAL CLOTHING IS LAUNDERED AFTER EVERY USE – as we always have.
Often skiers who hire clothing elsewhere are disappointed to find that their rental clothing is identical to many others on the slopes
At Hoys, we pride ourselves on the individual look
We choose our clothing from well known fashion brands such as Ripcurl, Cartel, Vigilante, Rojo, Bonfire and Aggression. After all, all bodies aren't the same shape so you need a range to choose from. We also choose Hoys rental range with strict priority to highest waterproof abilities. And our rental pants are available in 3 different lengths – look great & stay warm & dry! For 2023 we have bought hundreds of new jackets & pants so look sharp on the slopes this winter by getting your outfits from Hoys.
Our children's range includes functional, high-quality suits with bright, easily identifiable colours.
We stock rental clothing from 00 to 10XL – call us if you'd like anything specific set aside. We cannot rent goggles or gloves but have some quality double lens goggle for sale – kids starting at $40/ Adults starting at $59.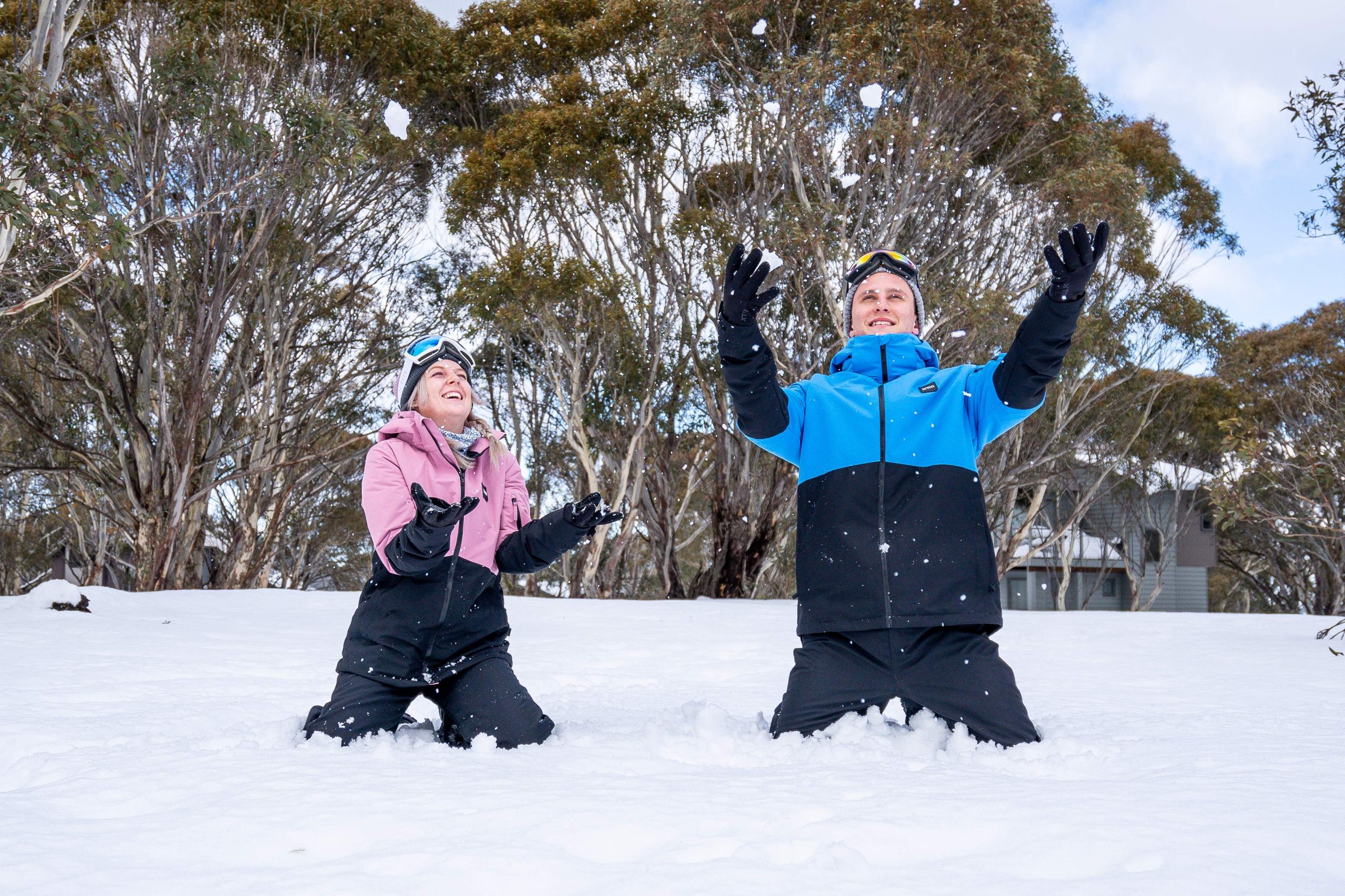 Snow Apparel Prices 2023
Child = Under 18 years old
Adult = 18 - 108 Years old
Hoys Epic Pass - book online through Hoys Epic online tab
Helmets hire is free with Child ski & board rental packages from Hoys
All prices in $AU inc. GST
| No. of Days | 1 | 2 | 3 | 4/5 | 6 | 7 |
| --- | --- | --- | --- | --- | --- | --- |
| Adult Pants AND Jacket | 56 | 80 | 86 | 92 | 105 | 107 |
| Adult & Senior Pants and Jacket - Hoys Epic Pass discount | 45 | 65 | 70 | 74 | 85 | 86 |
| Child Pants AND Jacket | 44 | 62 | 66 | 72 | 80 | 82 |
| Child Pants AND Jacket - Hoys Epic Pass discount | 36 | 51 | 54 | 58 | 67 | 67 |
| Adult & Senior Pants OR Jacket | 42 | 61 | 65 | 69 | 79 | 80 |
| Adult & Senior Pants OR Jacket - Hoys Epic Pass discount | 34 | 49 | 52 | 55 | 63 | 64 |
| Child Pants OR Jacket | 34 | 46 | 50 | 54 | 60 | 62 |
| Child Pants OR Jacket - Epic Pass Holder discount | 27 | 38 | 40 | 43 | 50 | 50 |
| Adult & Senior Snow Walking/Après boots | 32 | 38 | 42 | 50 | 54 | 58 |
| Child Snow Walking/Apres boots | 22 | 28 | 32 | 36 | 40 | 44 |
| Helmet (remember helmets are free with any child ski or board package hired through Hoys) | 16 | 22 | 28 | 33 | 38 | 42 |
| Helmet - Hoys Epic Pass discount | 13 | 18 | 24 | 27 | 35 | 41 |
| Toboggan OR Poles only | 16 | 22 | 26 | 32 | 36 | 42 |
| Wrist Guards | 8 | 13 | 18 | 22 | 27 | 31 |