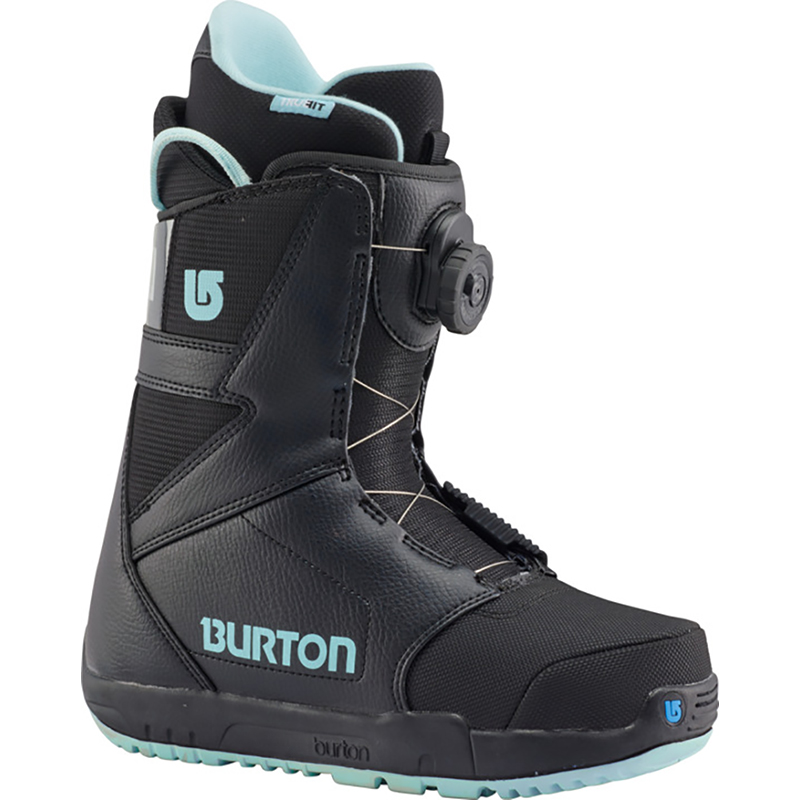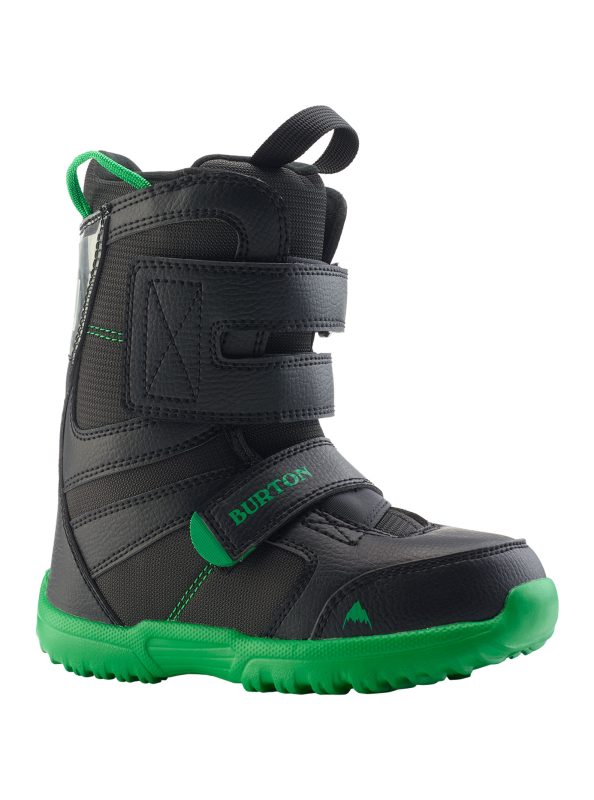 Hoys stock a range of the best snowboard rental boots from the best brands: Burton and Salomon. These include low cut boots for smaller kids, women's specific boots and stiffer boots for more advanced riders. Snowboard boots need to have a supportive and snug fit. We stock a range of laces & boa boots & will choose which will best suit your foot shape.
Hoys have a limited range of Burton Step Ons with a Demo board rental package – available only at Hoys Mt Hotham Shop in the Corral (day) car park in the Village centre.
Hoys have an amazing snowboard boot fleet.
Our snowboards are kitted with the best rental bindings from Burton allowing for rapid adjustment. Included in our fleet are kids and women's specific shaped bindings, and XL models for giant feet.
We stock 3 ranges of snowboards – Sport for beginners and those not so aggressive; Performance for advancing riders looking for more thrills & Demo for the hardcore.
Our sport boards include the state-of-the-art beginners decks – the Burton Radius and Salomon Wild Cards. These twin shaped boards are characterized by the convex shaped base which minimizes edge hookups, installing confidence and resulting in less falls.
Snowboard sizes range from 80cm to 168cm with wide models for big feet and cool graphics for the fashion conscious.
Our performance board range consists of intermediate and advanced boards from the extensive Burton & Salomon collections. A huge variety of options including different camber profiles: traditional, full rocker, hybrid and flat.
This season we have added the Burton Process & the Arbor System. We fit these with an upgraded Burton Custom binding featuring the ultra responsive toe cap cap system.
Demo Fleet
Hoys offer a selection of Burton's latest high end boards
Hoys demo range is available for hire at all of our rental shops except Omeo. These state of the art models include the Burton Custom, Custom X and Salomon Assassin and Infinate Ride models. Women's models include the Burton De Ja Vu & Freegood. Again there is a large variety of cambers available. These we will fit with a variety of Burton Men's & Womens top of the line retail bindings with toe caps or the Burton Step On bindings (Step Ons only available at Hoys Hotham shop). Swap your board to suit current on mountain riding conditions at the Hotham shop in the Corral day carpark. Ride hard & take chances!